Vibrating Electric Foam Roller & Massager
Vibrating foam roller effectively relieves muscle soreness.
The unique combination of vibration and pressure delivers a massage that eases pain and prevents injury.
The three vibration patterns offer different levels of pressure to suit anyone and any purpose.
The five vibration levels target various issues, ultimately relieving stress and tension, encouraging healing, and boosting energy.
Customize your treatment.

The foam roller offers a gentle warm-up massage setting, which increases blood circulation and prepares muscles for more pressure. Another setting is ideal for relaxing muscles after training or physical therapy.
Warming up and cooling down muscles prevents long-term injury and pain, and reduces the likelihood of pulling or straining a muscle during intense activity.
Improve muscular function and increase calorie burn by stimulating muscles with an electric foam-rolling massage.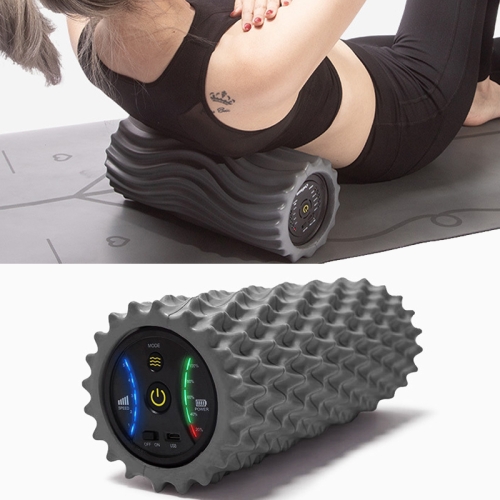 Portable, rechargeable & convenient
The Electric Foam Roller is easy to charge, so you're more likely to use it. A five-hour charge offers two hours of use. All you need is a USB charging cord.
The lightweight and portable design makes it easy to use no matter the time or place. Take it to the gym or the track, and treat your muscles right when they need it.
Made with durable, quality materials, the Electric Foam Roller is designed to last. Save the time and money usually spent on device replacements and massage appointments.
A valuable gift for anyone, and any occasion.
Your physical health is a gift – this Electric Foam Roller can help preserve it.
Suitable for physical therapy massages, ranging in intensity to meet any need.

100% SATISFACTION GUARANTEED
We proudly offer tools you love and need, so you can enjoy your life and share it people you love. If you're not satisfied with the product, we provide a 30-day free return policy.