---
 Vibrating Foam Roller for Back Pain
Vibration combined with pressure offers massage for muscles to ease pain and avoid injury
3 patters on the outside offer different levels of pressure to suit anyone and any purpose, beneficial for the whole family
5 vibration levels to relieve stress and tension, encourage healing, and boost energy
Customize Your Treatment

With multiple settings you can use a gentle massage as a warm-up, increasing the blood circulation and preparing the muscles for the work to come, and employ a different setting to relax them after training or therapy.
It is important to warm up muscles and then help them to cool down to prevent injury and pain. This also reduces the likelihood of pulling or straining a muscle or causing other injuries.
Stimulate the muscles to improve their function and calorie burn for weight control and efficiency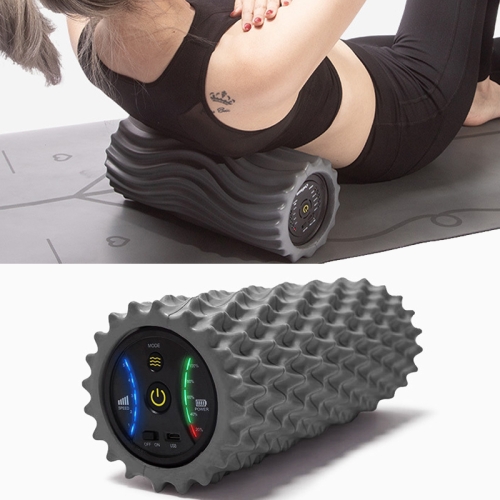 Portable, Rechargeable & Convenient
Easy to charge and use, you are more likely to use it, a 5 hour charge offering 2 hours of use, only a charging cord is required
Lightweight and portable makes it easy to use no matter where or when you need it, take it to the gym or the track when needed to treat your muscles exactly when they need it
Made with durable materials it will last longer, saving cost on replacements and massage appointments
A beautiful Piece to Gift Yourself and Anyone You Love
It can be considered as a best health gift.
Very suitable for soft therapy massage, switching between low-intensity and high-intensity massage levels, five-speed inverter mode, one-button shifting.

100% SATISFACTION GUARANTEED
We are very glad to deliver you the most useful tools, and also, we provide 30 days free return policy, enjoy your life and share it with the ones you love.
This section doesn't currently include any content. Add content to this section using the sidebar.