Fingertip Pulse Oximeter
Fingertip Pulse Oximeter
Measure your blood oxygen level and heart rate in less than 10 seconds.
See your real-time SpO2 and pulse displayed on the bright, OLED, two-color screen.
Monitor SpO2 on the go – ideal for mountain climbers, bikers, trainers, aviators, and general sports enthusiasts.
Clinically tested and proven results – this oximeter accurately reads your oxygen level and pulse. 
Portable & battery-powered.
Test blood oxygen saturation and pulse rate in hospitals, homes, schools, and medical centers.
The fingertip oximeter uses a rechargeable lithium battery and low-power consumption, so a single charge lasts more than six hours. 
Measure SpO2 and PR anywhere and anytime. The Fingertip Pulse Oximeter is small, lightweight, and comes with a lanyard and carrying case.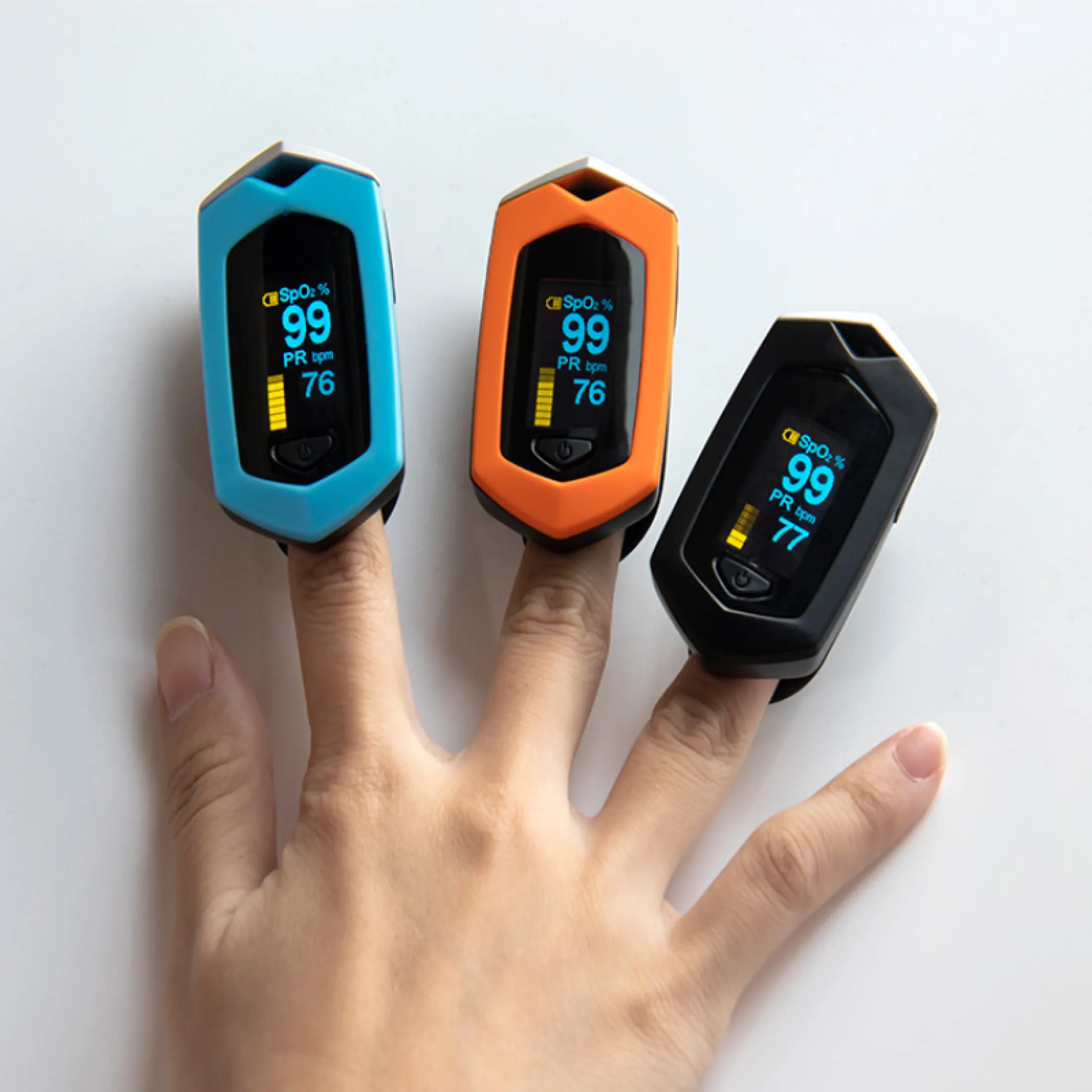 Bright design
Bright dual-color OLED display, four orientations, and six display settings.
Real-time results for SpO2, pulse rate, SpO2 bar graph, and Plethysmograph.
Indicates when your SpO2 or heart rate is at an unhealthy level.
A thoughtful gift – for yourself, or a loved one.
Your health is precious – give a gift that will honor and protect it.

Suitable for athletes of all skill-levels – the Fingertip Pulse Oximeter is a great gift for friends and family.
100% SATISFACTION GUARANTEED
Guaranteed with a 12-month warranty. 

If you run into any problems with the device, contact us. We offer a 30-day free return policy.